Peace / Heiwa, Heian
readings : Hei-wa, Hei-an.
pronunciation :
kanji meanings :
Hei = level. flat. even. smooth.
calmness. quietness. moderation. peacefull.
common.



Wa = peace. friendship. harmony. a spirit of unity.



An = peace of mind. a relief. security. safety. easiness.
Hei-wa. ( Antonym is "war". )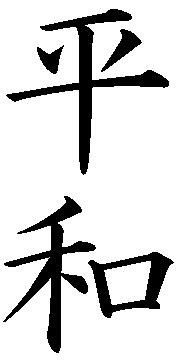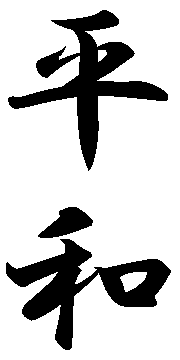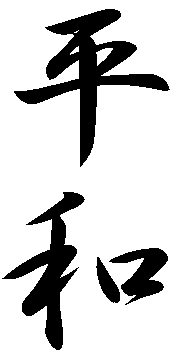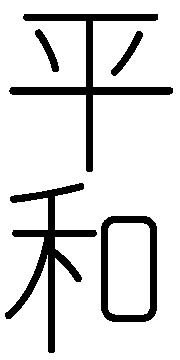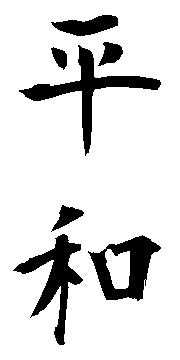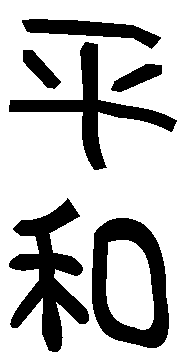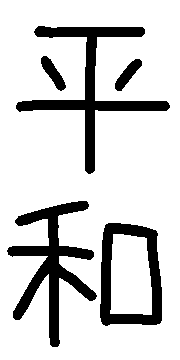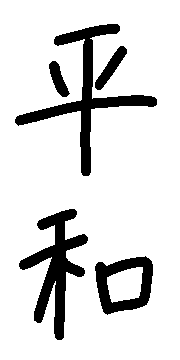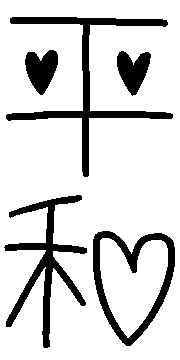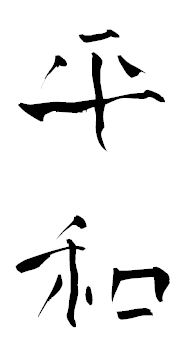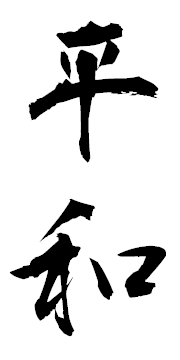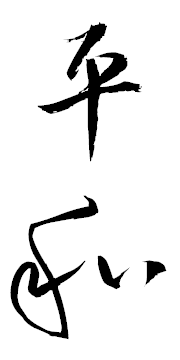 Hei-an.