February / Nigatsu, kisaragi
Ni-gatsu.
kanji meanings :
Ni = two, the second.



Gatsu = a month, the moon (= Tsuki).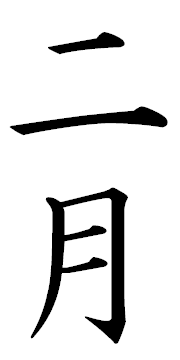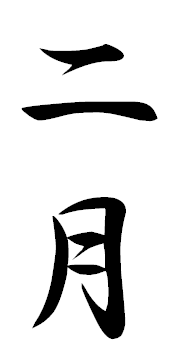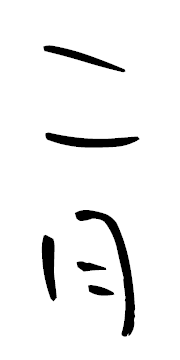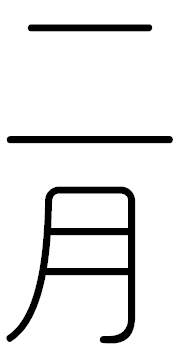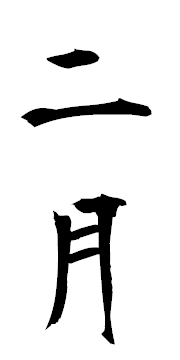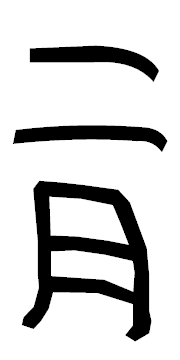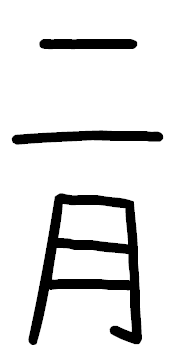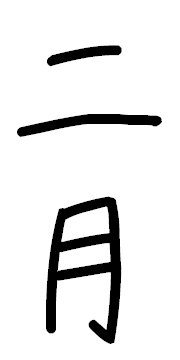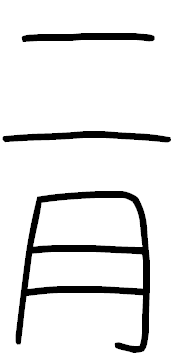 Kisaragi.
This just uses the kanji of another name of February in old Chinese calendar.
The pronunciation is an another name from old times of February in Japan.

There are various opinions in the origin of this pronunciation.
The most famous theory is "The month which wears clothes more".